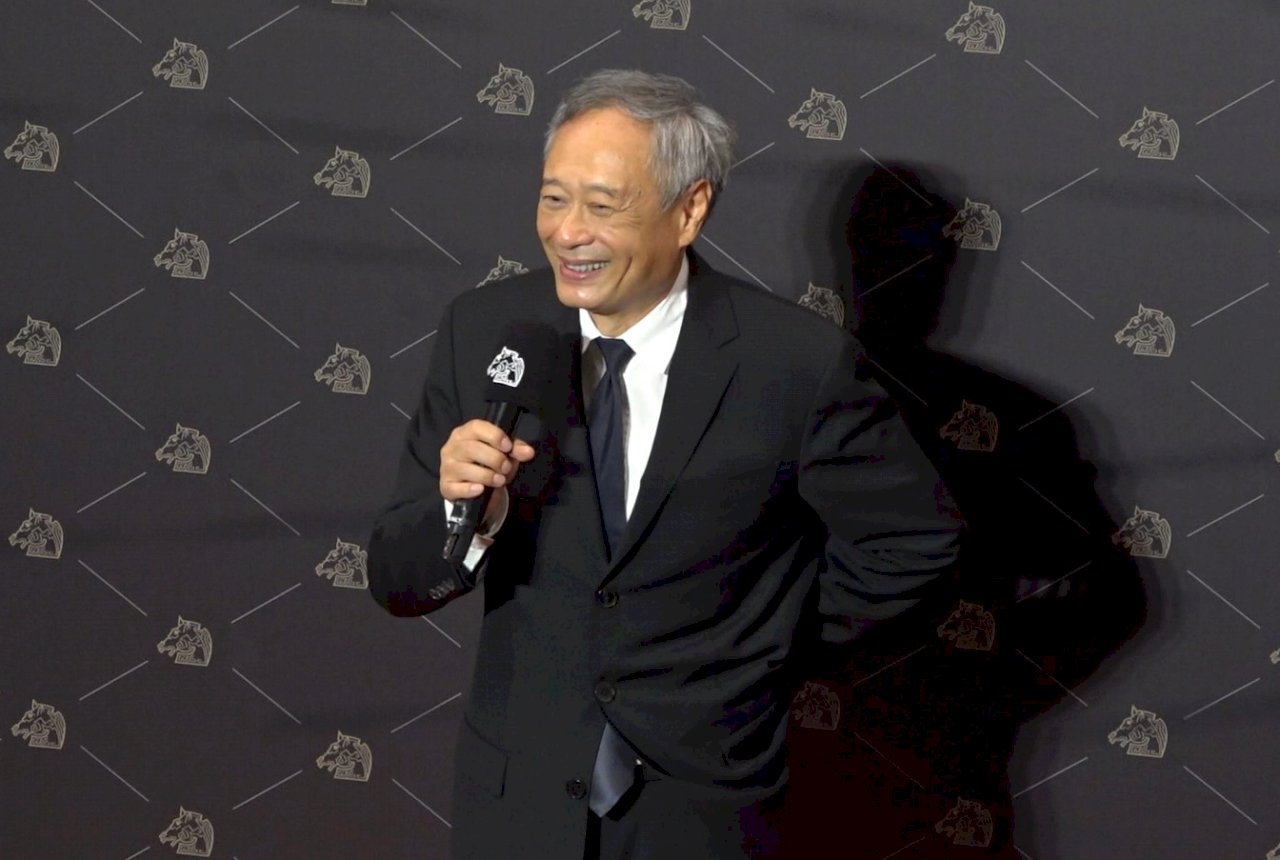 Veteran Hollywood director Ang Lee had to go through 14 days of quarantine in order to attend the Golden Horse Film Awards -- often called the Chinese-language Oscars. But the director of blockbusters like Crouching Tiger, Hidden Dragon and Life of Pi, said that it was worth it, calling this year's awards "unforgettable".
All the stars were out in force for the Golden Horse Awards this past Saturday in Taipei, and they went without masks, at least on the red carpet.
With the pandemic largely at bay, Taiwan is one of the few places in the world large-scale events like this are possible.
For two-time Oscar winner for best Director, Ang Lee, who is also the chairman of the awards, this year was the most moving ceremony in 30 years.
"I'll have a deep and lasting memory of this year's awards," he says. "It was an extraordinary experience." He thanks all of the staff of the awards for putting on the event under such extraordinary circumstances. (CUT)
"I was very moved by all the people who attended", too," he says. "It's been a long time since I have been around so many people in person. I live in America, so I'm a bit of a foreigner. The whole atmosphere was wonderful, including the winners, I was very moved. Some things lose their edge over time," says Lee. "But for the Golden Horse Awards, the farther we stampede, the more invigorated we are."
One of the most memorable parts of the evening was veteran actress Chen Shu-fang walking away with both the Best Actress and Best Supporting Actress awards, it was the 81-year-old actress's first time walking the red carpet in her six-decade long career.
Chen starred opposite Best Actor winner Mo Tzu-yi in Dear Tenant, the story of a gay man who struggles to take care of his deceased partner's son.
But the big winner of the night was My Missing Valentine, which picked up five awards, including best film, best director, and best original screenplay. It's a romantic comedy, perhaps a nod to what audiences are looking for now more than ever.