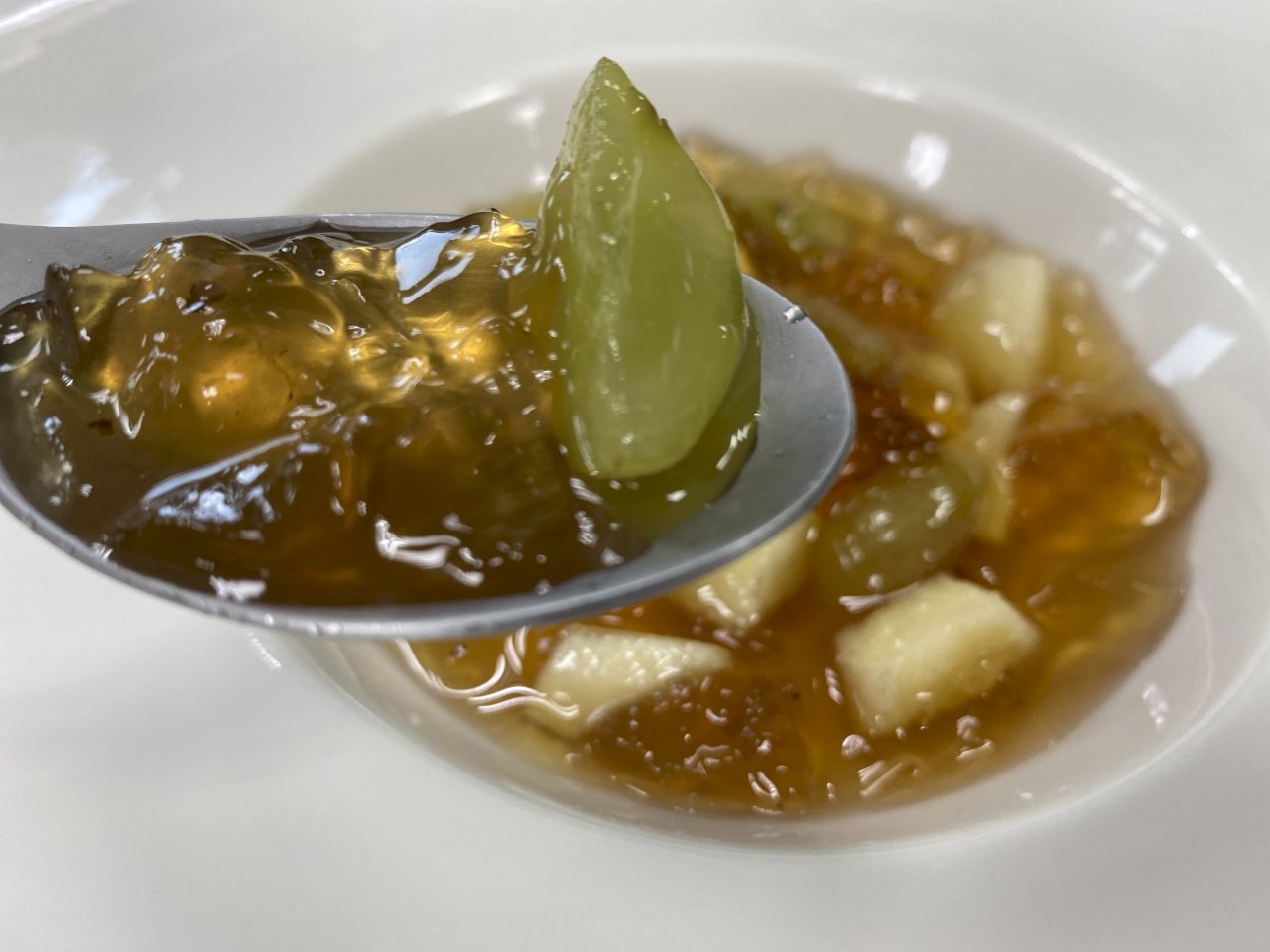 It's hard to believe, but this sweet jelly dessert is made from a type of seaweed. (Photo by Andrew Ryan)
Last year, for Vegetarian Awareness Month (October), we shared a vegan bird's nest made from tree fungus. This year, we bring you another vegan bird's nest, but this time it comes from the sea!!
Today's menu: In our first course, we'll learn about the secret ingredient to make "Birds' Nest of the Sea". In our second course, we head into the Feast Meets West test kitchen. And in our third and final course, we'll be sampling the treat right here in the studio.