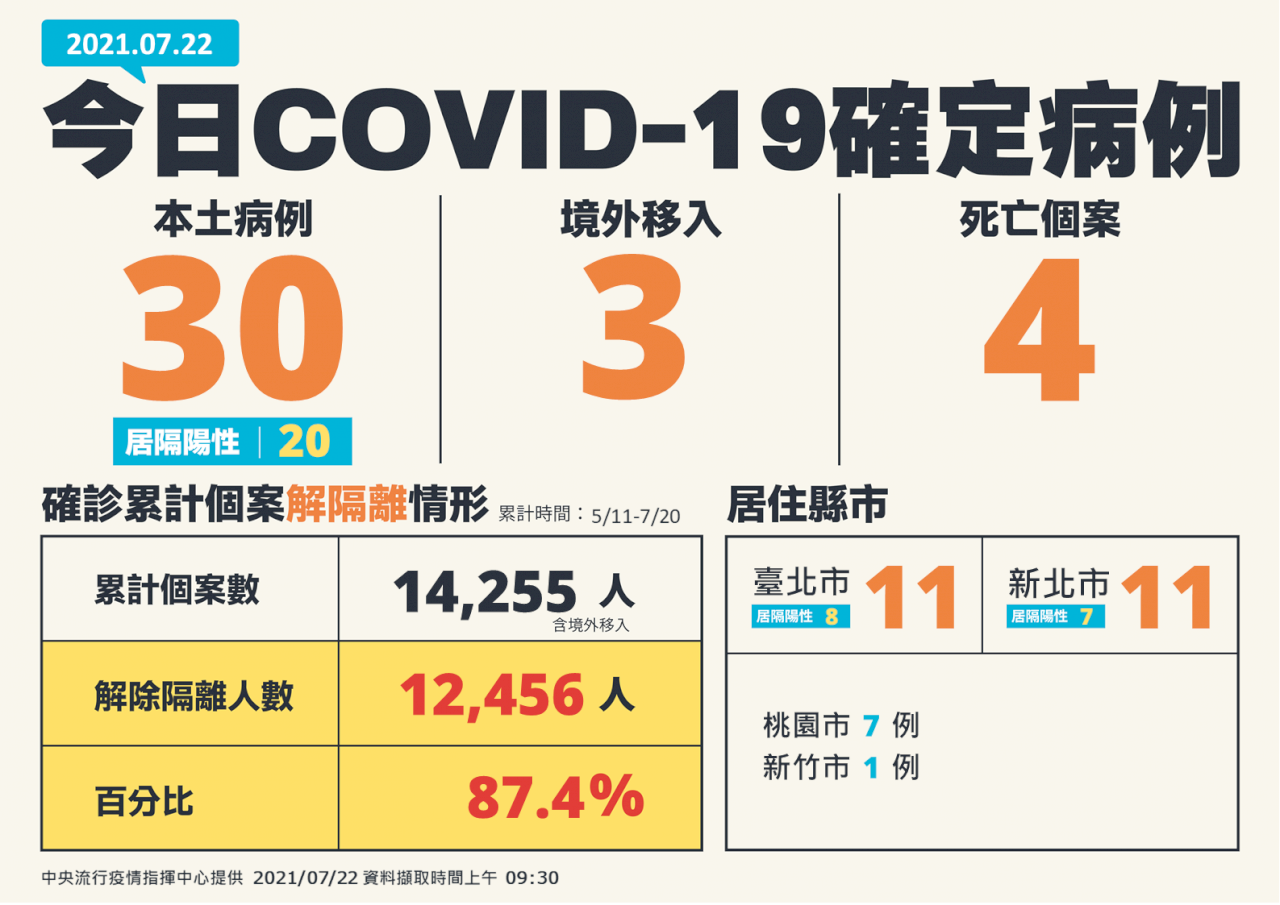 Taiwan reported 33 new cases of COVID-19 on Thursday. That includes 30 new domestic cases and three imported cases.
Health Minister Chen Shih-chung says that despite the higher number of cases, the situation is under control. Only ten of Thursday's 30 domestic cases returned positive tests while outside of quarantine or self-isolation. Authorities also know the source of infection for a further four cases.
The addition of four more deaths from the virus brings the death toll from the beginning of the pandemic to 782. The deceased include two men and two women. All of them had pre-existing conditions.
Of the 30 new local cases announced on Thursday, 15 were men and 15 were women. They began experiencing symptoms between July 17 and July 21.

The Thursday totals (by city/county) are as follows:
New Taipei City: 11
Taipei City: 11
Taoyuan City: 7
Hsinchu City: 1
As for the source of the 30 local cases announced on Thursday, a specific source of transmission is known for 24 cases, the source is unknown for five, and one case is still under investigation.
Taiwan also recorded three imported cases of COVID-19 on Thursday. They include travelers from China, the United States, and the United Arab Emirates.