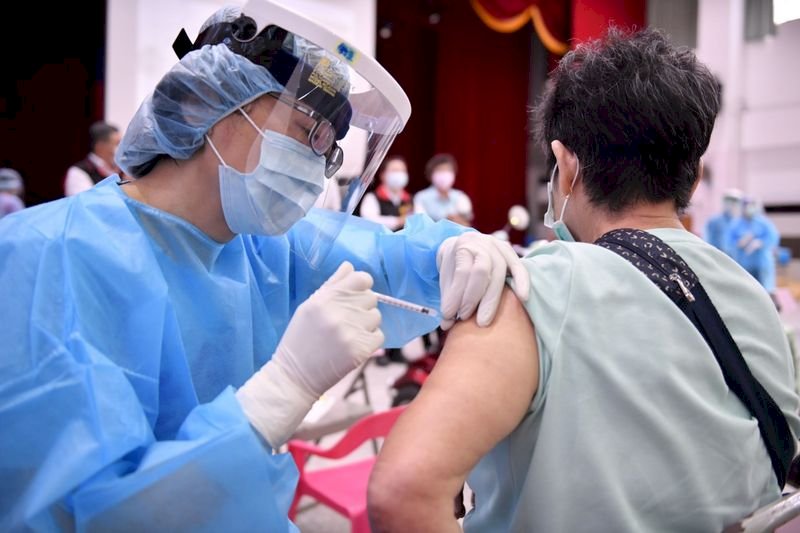 Taiwan's government says it has bought a further 36 million Moderna vaccine doses. The country will start taking deliveries starting this fall. That was the word from Premier Su Tseng-chang on Thursday.
To date, Taiwan has received just under nine million vaccine doses. All of them are made by either AstraZeneca or Modernas. In addition, Taiwan has been buoyed by recent news that TSMC, Foxconn, and a prominent humanitarian organization have secured a total of 15 million Pfizer-BioNTech doses for the country.
The news of a further 36 million Moderna doses represents Taiwan's largest single vaccine purchase to date. Authorities say the first million doses will arrive in a delivery at the end of this year, followed by 20 million next year, and the final 15 million in 2023. Included in the deliveries will be second-generation vaccines, designed to prevent new COVID-19 variants.
Premier Su says Taiwan's mass vaccination campaign is in full swing after a slow start hampered by manufacturing delays. As of Tuesday this week, 23.5% of Taiwan's population had received a vaccine dose. That means the country looks set to reach its target of 25% coverage by the end of July.
Su has thanked the health ministry, the Food and Drug Administration ,and expert advisors for their help. He is calling on Taiwan residents to register for vaccination on the government's online platform as soon as they are eligible.