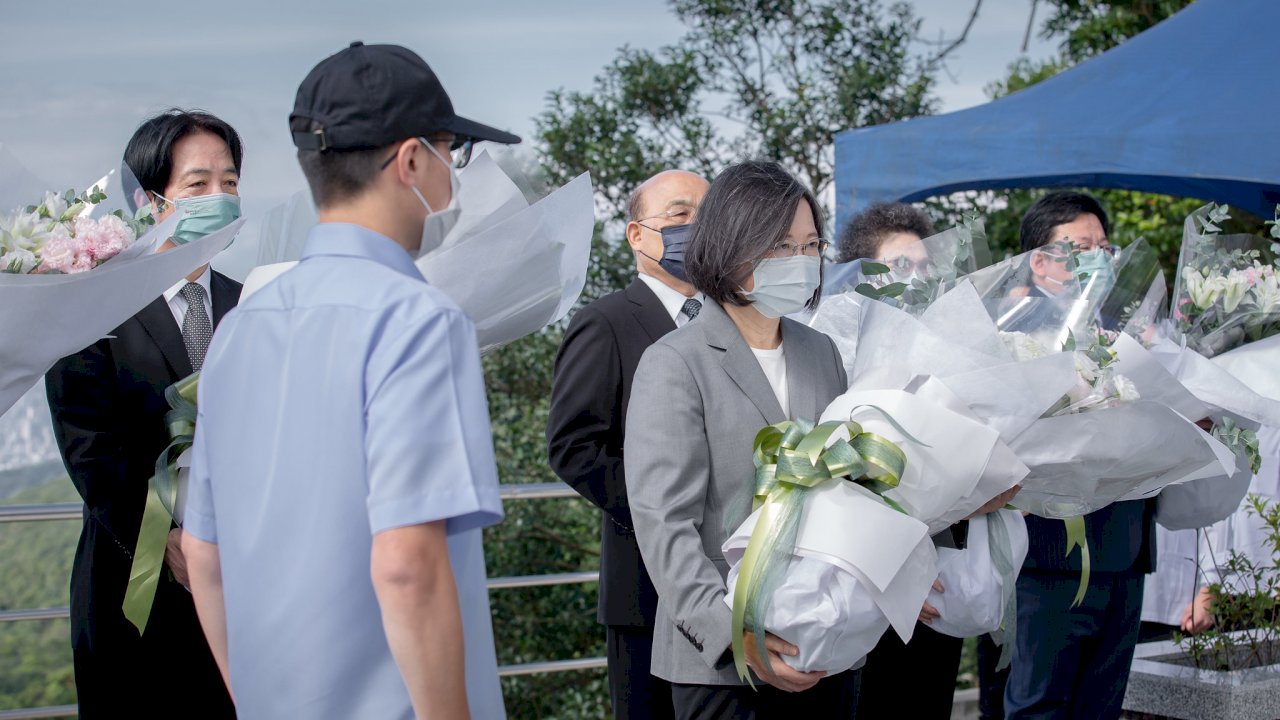 President Tsai Ing-wen, Vice President William Lai, and other top officials have paid their respects to late former President Lee Teng-hui on the first anniversary of his death.
Lee was Taiwan's first democratically-elected president and was hailed as Taiwan's "Mr. Democracy". He passed away on July 30, 2020 at the age of 98.
Following a remembrance ceremony Friday at the Taipei military cemetery that houses his remains, President Tsai Ing-wen took to Facebook to eulogize the former leader.
She wrote that remembering Taiwan's difficult road to democracy blazed by previous generations makes us appreciate the democratic atmosphere Taiwan enjoys today all the more. She also wrote that every generation faces its own challenges, and that deepening Taiwan's democracy, boosting Taiwan's place on the global stage, and defending democratic values with Taiwan's international partners are the challenges and missions of the present era. Finally, she wrote that Taiwan will continue to travel the road of democracy.