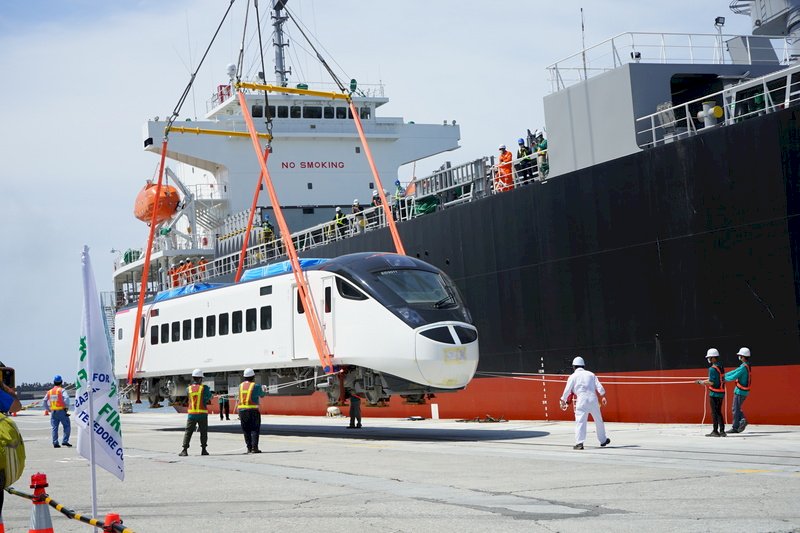 The first of a new series of intercity trains has arrived in Taiwan as part of a plan by the Taiwan Railway Administration to upgrade the country's existing fleet. The EMU3000 model, made by Japanese manufacturer Hitachi, will increase passenger capacity in eastern Taiwan by up to 40%.
The Taiwan Railways Administration has signed a deal with Hitachi to deliver 50 EMU3000 trains starting from this year until 2024. That's part of a plan to upgrade some of the older rolling stock on Taiwan's rail network.
Transport Minister Wang Kwo-tsai says that eastern Taiwan will be the first to receive the new trains. That's because carrying capacity is considerably lower in eastern Taiwan than in the west, where the country's high-speed rail network operates.
The EMU3000 trains are made up of twelve cars, a big increase on the eight-car trains operating in eastern Taiwan right now.
Wang says the first train will go into service after three months of essential checks. He says Taiwan expects to have three of the new trains in service by the end of the year.