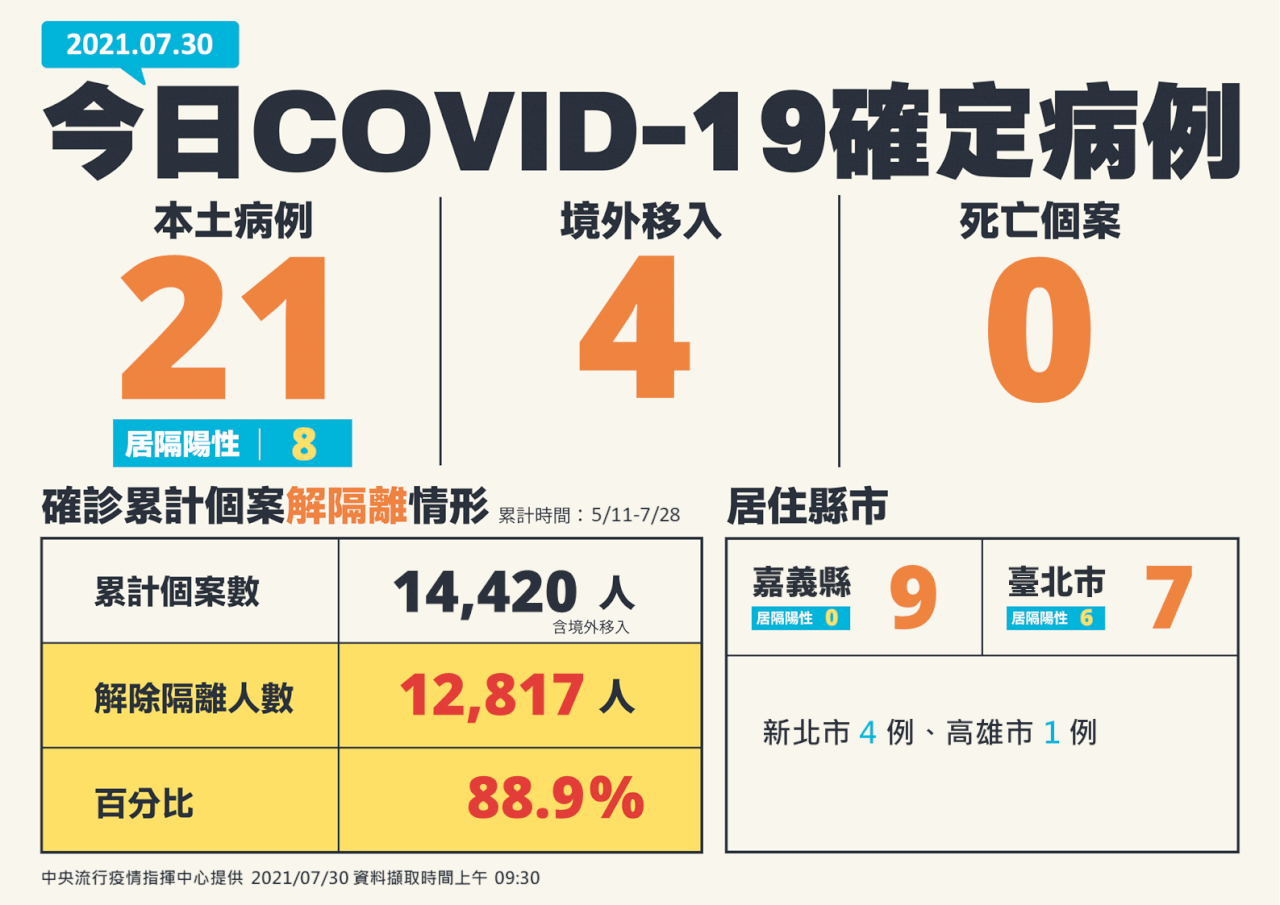 Taiwan reported 25 new cases of COVID-19 on Friday. That includes 21 new domestic cases and four imported cases.
There were no new deaths reported.
Of the 21 new local cases announced on Friday, eight tested positive while in quarantine. 14 were men and nine were women. They began experiencing symptoms between July 24 and July 28.

The Friday totals (by city/county) are as follows:
Chiayi City: 9
Taipei City: 7
New Taipei City: 4
Kaohsiung City: 1
Health Minister Chen Shih-chung says that the new cases in Chiayi City are the result of a cluster centred around a workplace. He says so far, authorities have tested 67 people in relation to the cluster. Of those, 50 tested negative, ten positive, and the results for seven are still processing. A further eleven people are awaiting testing.
As for the source of the 21 local cases announced on Friday, a specific source of transmission is known for 18 cases, and the source is unknown for two.
Taiwan also recorded four imported cases of COVID-19 on Friday. They include two travelers from the United States, one from the Philippines, and one from Indonesia.