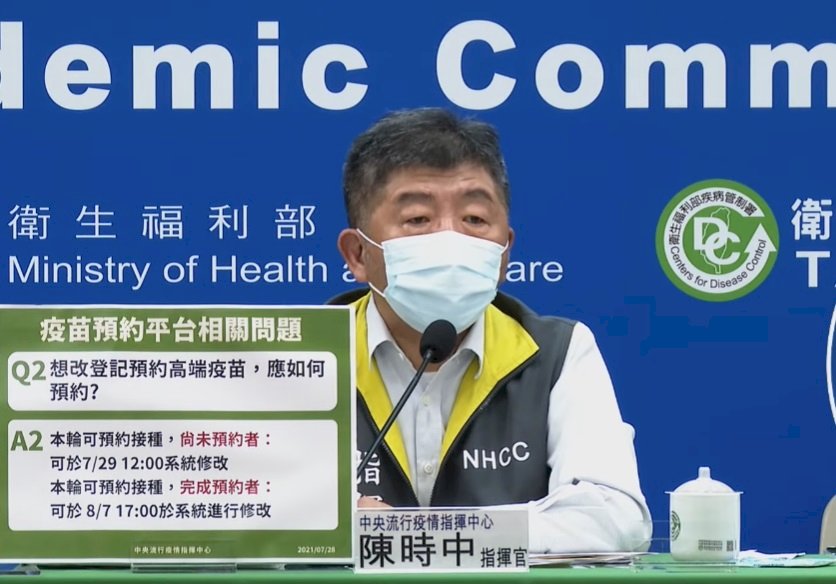 Health Minister Chen Shih-chung says the risk of further COVID-19 cluster infections is low, despite the news on Friday of ten new cases in western Taiwan. The cluster in Chiayi City comes after a long period with no reported cases in the region.
The Central Epidemic Command Center announced on Friday that a cluster infection centred around a Chiayi workplace was behind ten new COVID-19 cases. Authorities have not confirmed the source, but they highly suspect a person who travelled recently to northern Taiwan, where the outbreak has been most severe.
An additional piece of evidence comes in the case's COVID-19 test results. The case tested positive with a high CT value, which indicates a low viral load. Viral load generally decreases over time as a patient recovers, meaning that the Chiayi case is unlikely to be a recent infection.
Health authorities say they have placed 51 people in government quarantine facilities, while a further 27 are carrying out self-health monitoring.
Despite the cluster, Chen Shih-chung says that the number of cases with an unknown source is still exceptionally low. That's why he thinks there is a low risk of further cluster infections, as long as people follow the government's COVID-19 health guidance. That includes wearing a mask outside the house, washing hands frequently, and practicing social distancing.