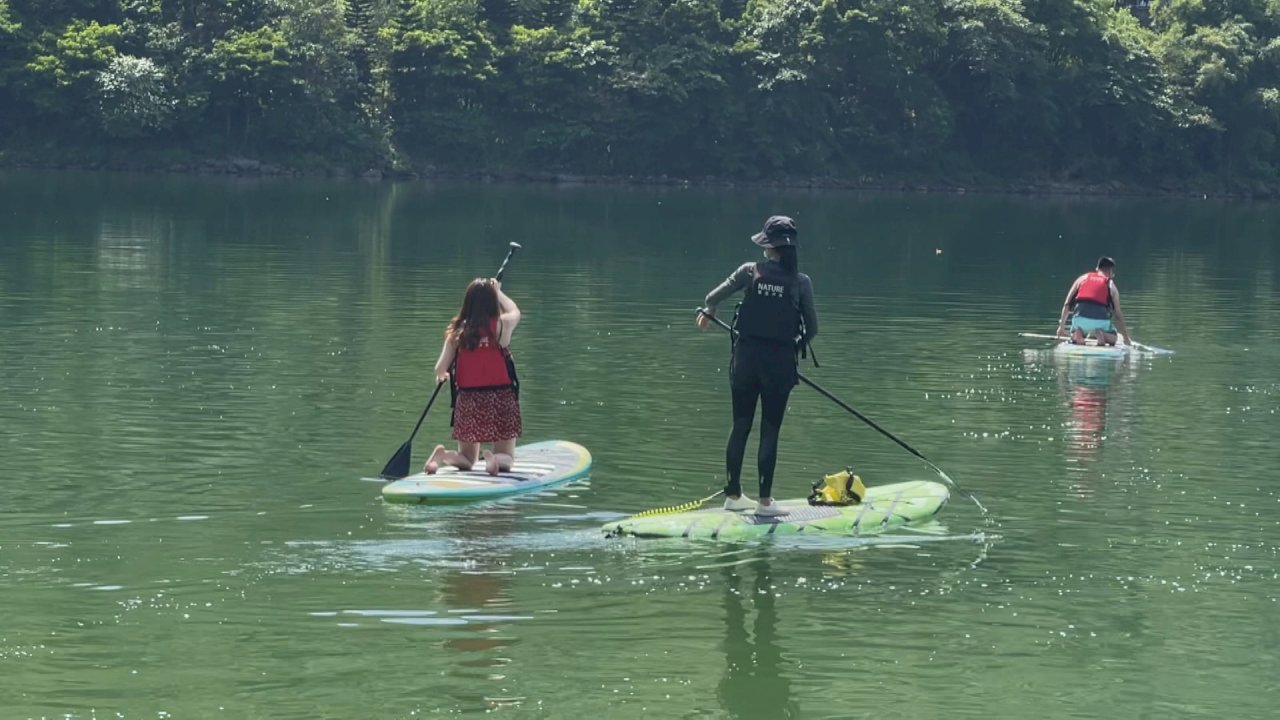 Taiwan has finally lowered its COVID alert level to Level 2. People who have been cooped up indoors for too long are excited to finally be able to go places. Campsites and businesses that run activities on the water are busy setting up to receive customers for the first time in a long while.
With half of the summer left and COVID restrictions easing, people are scrambling to go out and have some fun. City dwellers are finally able to travel to Hualien for a walk on the beach or a ride in a buggy. Others have signed up to visit Liyu Lake on the first day it opened after months of semi-lockdown, renting paddle boards to play on the water.
Meanwhile, those who run camping sites at Shei-Pa National Park in Miaoli are busy getting ready for an influx of guests by putting up tents to welcome campers in August. They are also making sure that all necessary COVID prevention measures are in place so that visitors will feel safe while having fun.