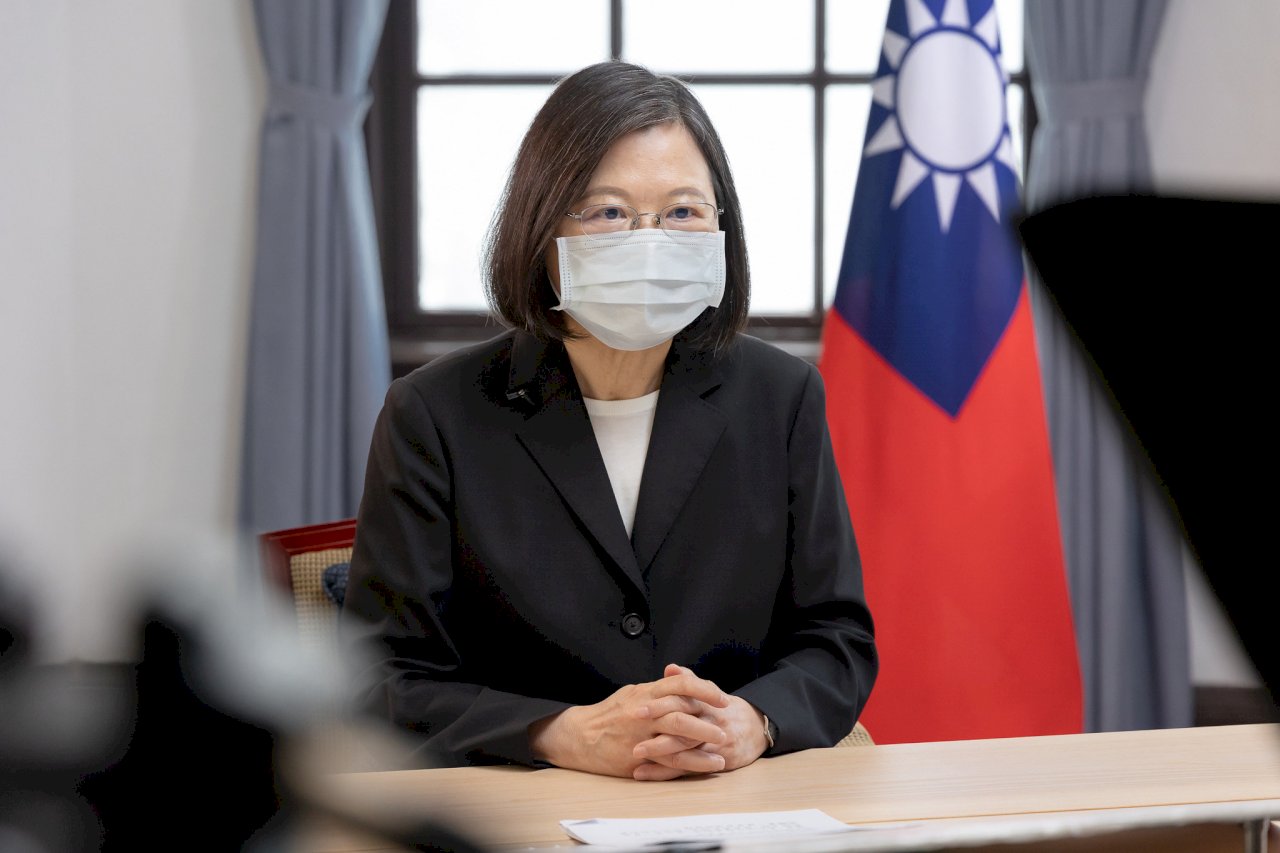 President Tsai Ing-wen has congratulated allies Guatemala, Honduras, and Nicaragua on the occasion of their shared independence day.
September 15 is observed as Independence Day in all of Spanish-speaking Central America except Panama, commemorating the date when a congress of delegates declared the region's independence from Spain.
In a recorded message released Wednesday, President Tsai thanked Guatemala, Honduras, and Nicaragua for backing Taiwan's inclusion in international organizations and speaking out on Taiwan's behalf.
She said that Taiwan and these allies support one another as they face the challenge of the COVID-19 pandemic. She says they have shared both their experience in fighting the pandemic and medical supplies.
She also said that during the pandemic, exchanges between Taiwan and these allies have not stopped, but actually increased. She cited the example of an agreement Taiwan and Guatemala signed in May to expedite customs procedures and make importing and exporting easier.
She also cited Taiwan's work to boost the economy of Nicaragua, including a plan to boost innovation in Nicaragua's industries launched earlier this year.
In addition, Tsai spoke about work to strengthen medical cooperation between Taiwan and Honduras. This includes an agreement the two countries signed this year to enhance information systems technology in Honduran hospitals.
Tsai said that economic cooperation between Taiwan and Central American allies has seen particular breakthroughs recently. She spoke about Central American bank BCIE's decision to set up an office in Taiwan this year, and said she believes further economic and financial cooperation between Taiwan and Central America will come.
Finally, she said that student exchanges between Taiwan and the region have continued despite the COVID-19 pandemic. She said student exchanges will bring mutual cultural understanding and closer friendship between Taiwan and its Central American allies.