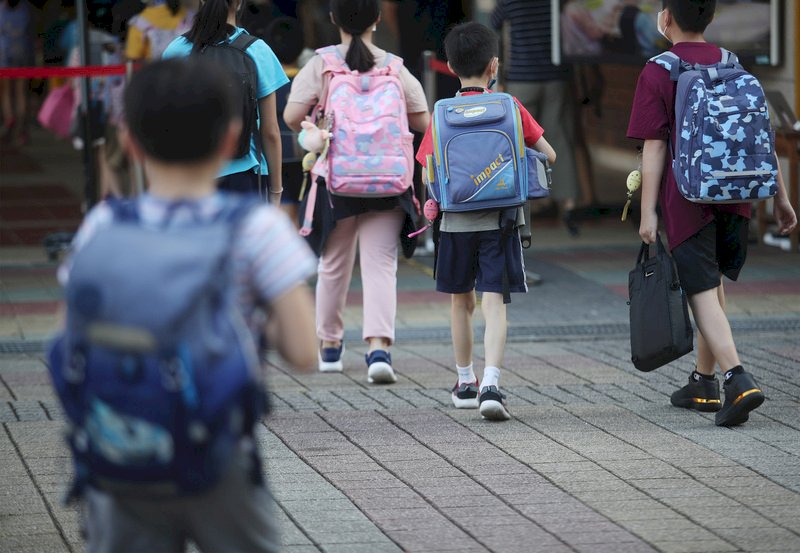 Students ages 12 to 17 will be able to receive the BNT vaccine starting Wednesday. This qualifies most middle and high school students, but elementary school students who turned 12 before September 1 can also register.
The education ministry compiled a video to show students and parents what to expect before and after they receive the vaccine. In the video, Dr. Huang Yu-cheng explains that the day before getting the vaccine, students must be sure to get a good night's sleep and not stay up too late. On their vaccination day, they should wear loose, comfortable clothing, drink lots of water, and try to remain calm.
If students feel feverish or uncomfortable before receiving the jab, they should let their teachers know and may skip the vaccine that day. After the shot, students must rest for 15 to 30 minutes and tell a teacher or doctor if they feel unwell. The Central Epidemic Command Center (CECC) also said students should refrain from intense exercise for two weeks after receiving the vaccine.
Education minister Pan Wen-chung says the video makes it easy for students to understand that it's normal if they feel a little sore after the shot. However, if they start to experience more serious symptoms like having difficulty breathing, they must immediately seek help.
The ministry states that students at various types of institutions like special education, experimental, vocational, and international schools are all eligible for the vaccine. If there are special circumstances where a child cannot attend school and receive the vaccine, their parents can still make a reservation through the government's online platform. Statistics show that 93% of eligible students are willing to get vaccinated, which accounts for nearly 1.3 million students.